EPB Center partner in iEPB project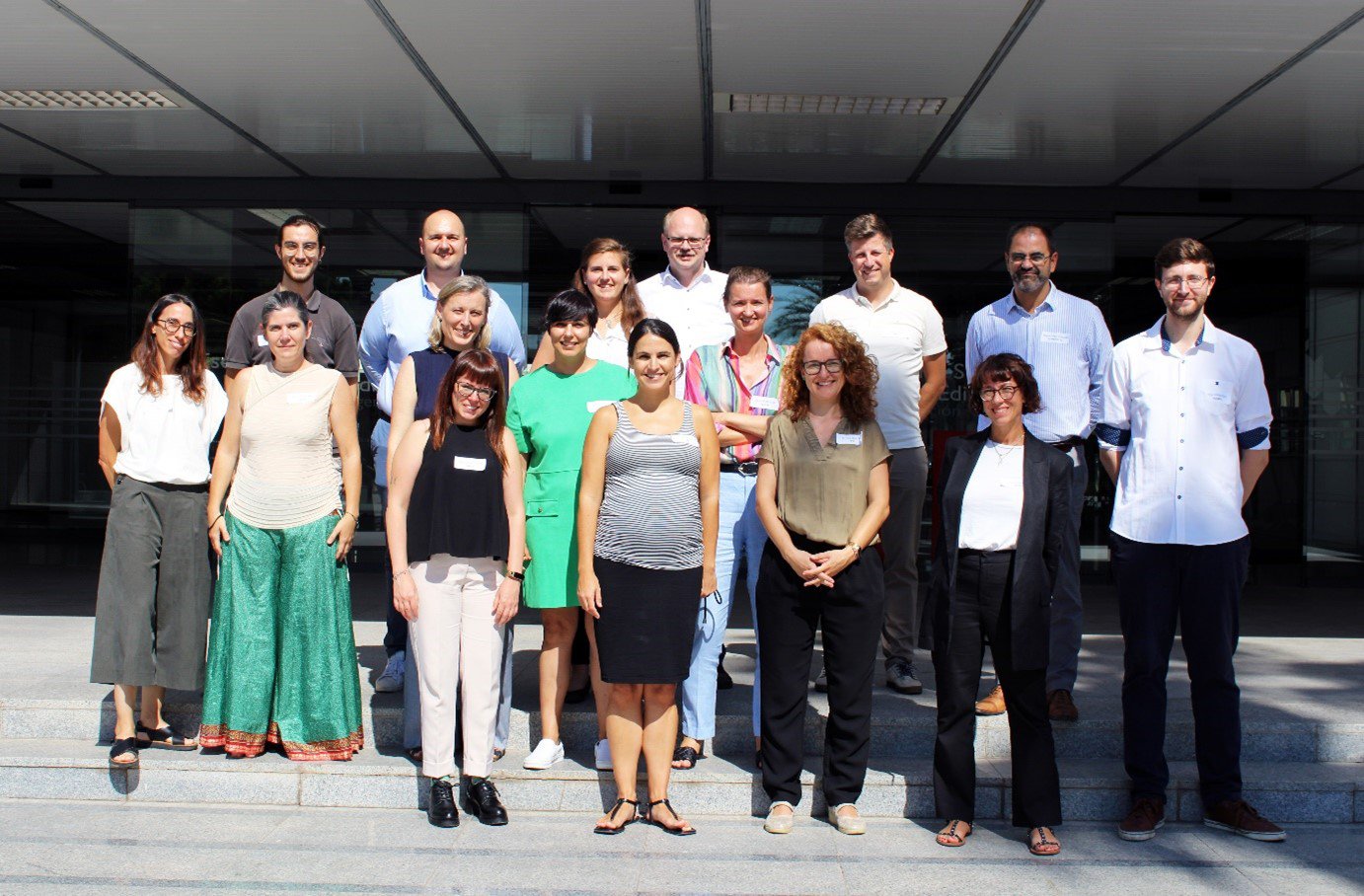 iEPB - Integrated EPB Assessments. A pathway for effective EPBD implementation
The building sector stands pivotal in realizing the EU's ambitious climate targets, including a 55% reduction in net emissions by 2030 and achieving climate neutrality by 2050. The impending recast of the Energy Performance of Building Directive (EPBD) is vital to fostering energy performance criteria and innovative solutions for emission reductions in the sector.
EPB Center's role in iEPB project
As partner in the iEPB project under the LIFE Clean Energy Transition programme, EPB Center has taken a leadership role in various tasks closely supported by the national partners covering Austria, Netherlands and Spain. EPB Center will delve deeply into national procedures and instruments for thorough analysis and characterization. It will actively contribute to creating National Annexes and Datasheets, focusing on EPB Standard Annex A choices while taking the lead on initiatives for National EPC reports and labels, ensuring comprehensive and accurate EPC database content mapping. With oversight and expertise, the EPB Center will further map National EPC software for official calculated EPB Assessments and Certification. Furthermore, the EPB Center will analyze and characterize additional national building procedures and various EU procedures, schemes, and implementing acts meticulously. It will lead the development of Common EU Datasheets with a focus again on EPB Standard Annex A choices, while actively participating in the SRI optional common Union scheme for alignment and compliance. The EPB Center will also spearhead the preparation of robust national policy recommendations that align with the project's objectives and facilitate EU-wide outreach to promote its mission, vision, and the value it contributes to both the iEPB project and the broader EU building sector.
About iEPB Project
Funded under the LIFE Clean Energy Transition program, the iEPB project is committed to enhancing the energy efficiency of EU buildings through the integration of various Energy Performance of Building (EPB) assessments, aligning with existing Energy Performance Certificates (EPCs) and other relevant instruments. EPB Center's role is critical in creating a harmonized data model for EPB Assessments across the EU, providing invaluable support to Member States in implementing the forthcoming EPBD recast provisions and addressing existing gaps in EPC design and implementation.
Launch and Collaboration
The iEPB project, officially initiated on October 1st, celebrated its launch with a Kick-off Meeting in Valencia, Spain, on October 3rd and 4th. EPB Center is thrilled to collaborate with expert partners, including the project coordinator INSTITUTO VALENCIANO DE LA EDIFICACION FUNDACION (IVE), and play a crucial role in steering the project towards achieving building performance compliance in the building sector.
Contact
For more details on the project please reach out to the coordination team at iepb_coordinator@five.es, while for EPB Center's involvement, please reach out to Andrei Vladimir Lițiu, Executive Director at avl@epb.center.