Moldova Introduces Mandatory Energy Efficiency Requirements for New and Renovated Buildings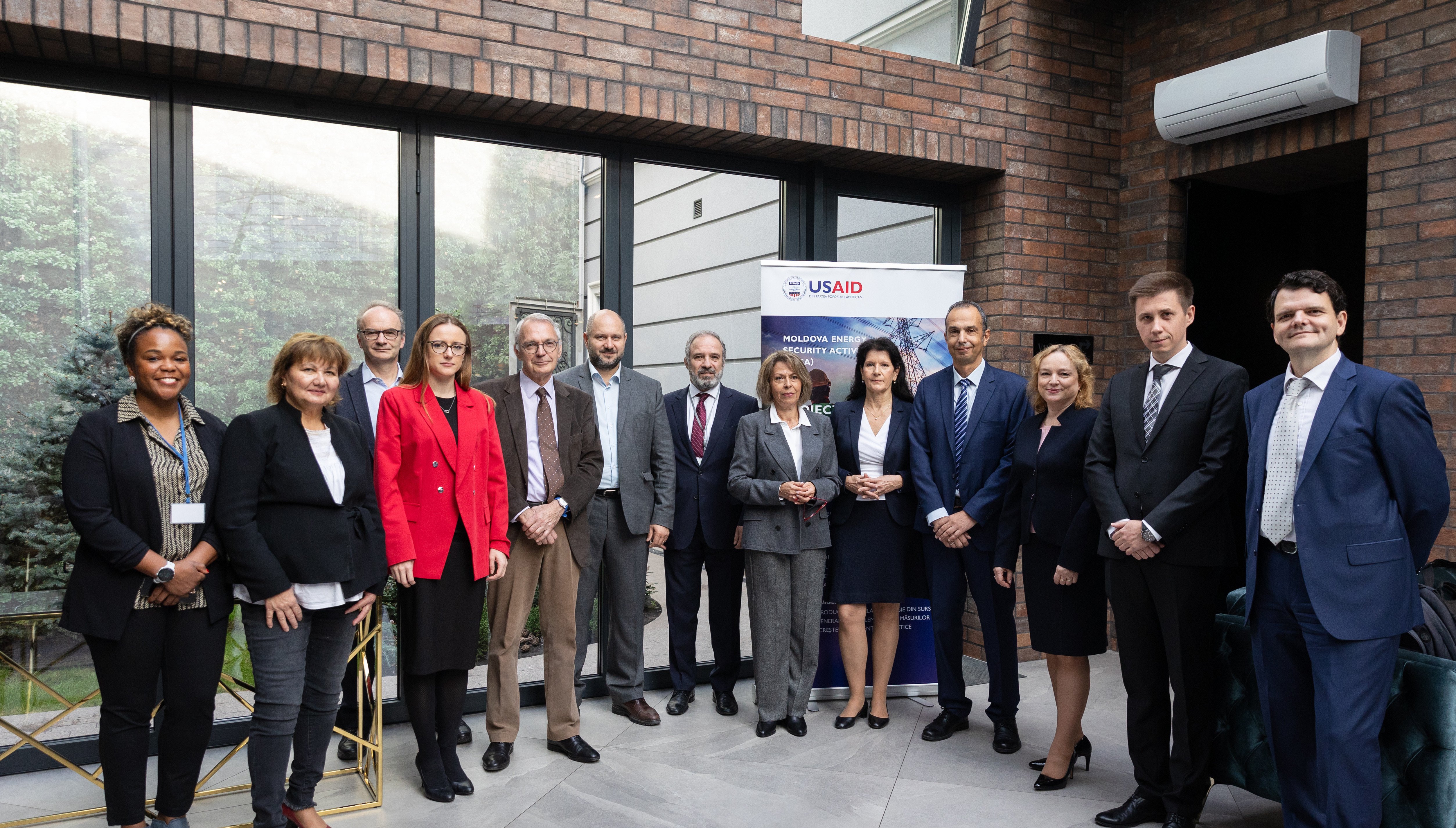 EPB Center is proud and grateful to announce that its EPB experts, Laurent Socal, Jana Bendžalová, Johann Zirngibl and Cătălin Lungu, have contributed to a pivotal initiative that will transform the building stock in Moldova. Newly constructed and renovated buildings are now mandated to comply with a set of minimum energy efficiency requirements.. This demands improvements such as enhanced wall insulation, the replacement of outdated doors and windows, modern heating and domestic hot water systems, and lighting system overhauls. These regulations mark a significant step in Moldova's commitment to green energy advancement and aim to bring the nation's regulatory framework into alignment with the CEN/ISO set of Energy Performance of Buildings standards.
In a collaborative effort, the Ministry of Energy, supported by the United States Agency for International Development (USAID) through the Moldova Energy Security Project (MESA), and in partnership with the Energy Efficiency Agency and the Ministry of Infrastructure and Regional Development, have established these essential minimum requirements to enhance energy efficiency across nine types of buildings:
Single-family homes
Residential blocks
Office buildings
Educational facilities
Medical facilities
Hotels and restaurants
Sports facilities
Commercial buildings
Mixed-use buildings
These requirements are the outcome of a feasibility study involving 1,200 renovation scenarios for various benchmark buildings. They will be enforced by architects and designers specializing in lighting, heating, domestic hot water production, ventilation, and air conditioning systems, ensuring that both retrofitted and new buildings meet the minimum energy performance criteria.
Furthermore, once the requirements are implemented, buildings will be eligible for energy performance certification, providing potential buyers or tenants with essential information regarding the building's energy efficiency.
"We have made strides in managing energy crises; now our focus is on the decarbonization agenda, where energy efficiency is the top priority. Buildings account for nearly half of our energy resources, and enhancing energy performance benefits every consumer by reducing consumption, lowering bills, and cutting CO2 emissions," stated Victor Parlicov, Minister of Energy.
The Moldova Energy Security Project (MESA) has assisted the Ministry of Energy in drafting the Energy Performance of Buildings Law, setting these minimum requirements as a secondary regulatory framework. "Implementing these standards will result in efficient energy consumption, increased comfort in homes, offices, and public buildings, and facilitate Moldova's transition to a sustainable, clean, green energy future," added MESA director Armen Arzumanyan.
Additionally, MESA is piloting a new financing mechanism for energy efficiency projects in public buildings, called Super ESCO. This scheme will fund renovations through energy savings, drawing on a mix of financial sources such as budgetary funds, private investments, loans, or beneficiary resources.
The newly drafted regulations aim also to establish an inspection mechanism for heating, ventilation, and air conditioning systems, as well as to ensure the oversight of issued energy performance certificates and the inspection reports of periodic heating/cooling system checks.
Please find here the news item in Romanian